The 4th International Conference on Vietnamese and Taiwanese Studies
The largest conference on Vietnamese studies in Taiwan!
The list of accepted papers was released online! We have sent out letters of acceptance.Please let us know if you have not received any notification letter from us. If you did not confirm your attendance by July 31, your paper will be removed from program.
Call for participations! If you (non-presenters) want to attent the conference, please register here!
The tentative program is released!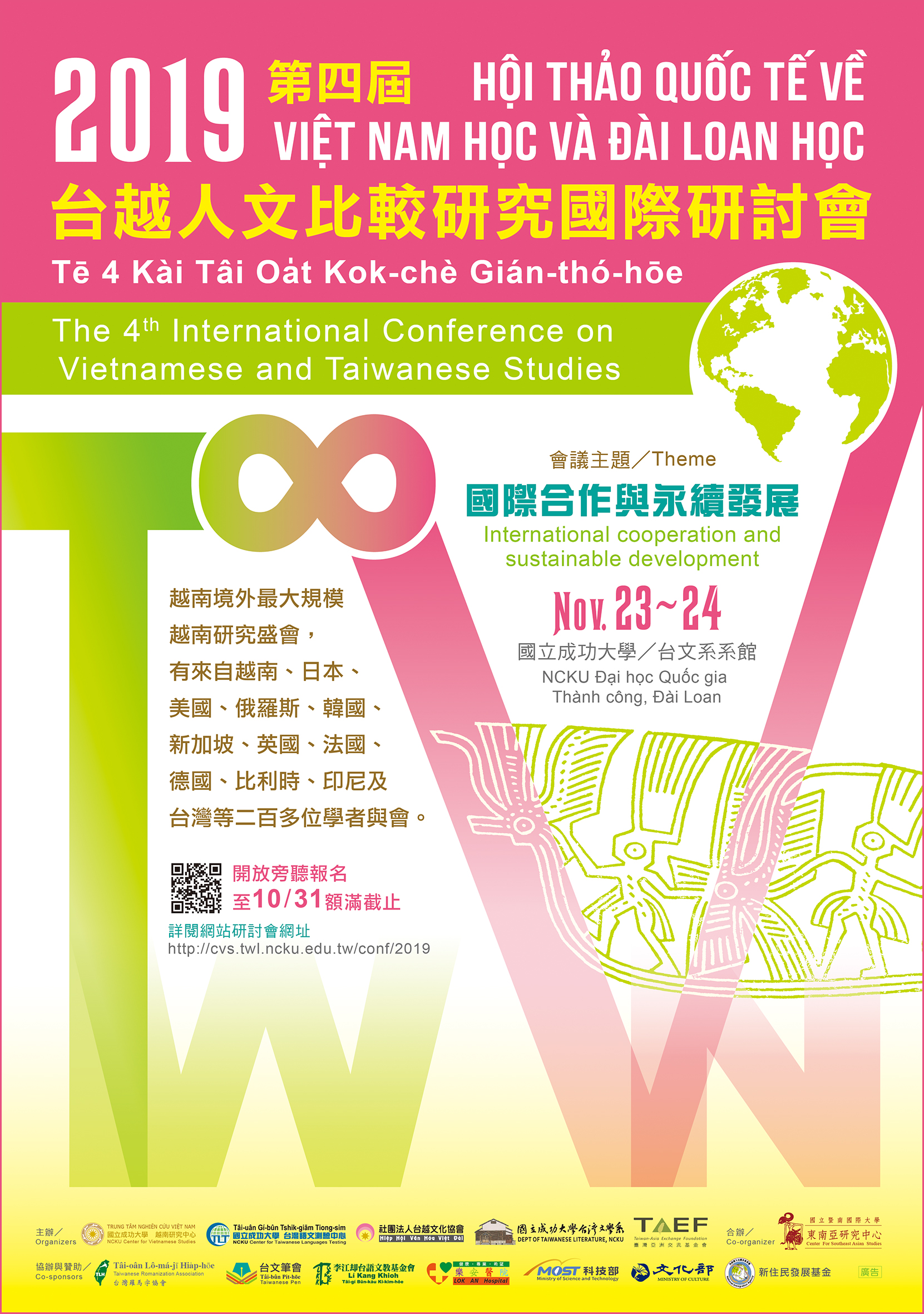 Theme:
International cooperation and sustainable development
Organizers:
Center for Taiwanese Languages Testing, NCKU
Center for Vietnamese Studies, NCKU
Department of Taiwanese Literature, NCKU
Association for Taiwanese and Vietnamese Cultural Exchange
Taiwan-Asia Exchange Foundation
Center for Southeast Asian Studies, National Chin Nan University
Co-sponsors:
Taiwanese Romanization Association
Taiwanese Pen
Ministry of Science and Technology
Lok-an Hospital


Conference venue:
Department of Taiwanese Literature, National Cheng Kung University
Conference date:
Nov. 23-24, 2019